Self-opening sacks a.k.a. SOS paper bags are handle-less flat bottom bags that has monopolizing application in culinary businesses, cloud kitchens, take away counters, grocery stores & super markets etc.
We proudly endorse the fact that our SOS paper bags are accredited by BRC Global Standards, adjudged by the British Retail Consortium authorized certification body, SGS United Kingdom Ltd. Adding value to the above, our company also holds the most coveted FSC (Forest Stewardship Council) Chain Of Custody certification. The FSC logo, considered the Gold Standard of forest certification by major environmental groups goes on to indicate that our paper bags are manufactured from responsibly harvested forests.
Some of the features of our sustainable SOS paper bags includes;
100% sustainable
Made of 40% recycled fibre
Burst factor – 28
up to 4 colour printing
Square bottom bags
The increasing environmental consciousness amongst the brands and the masses have made SOS bags the go to choice of all popular food chains across the world.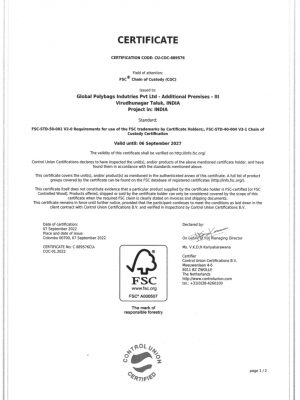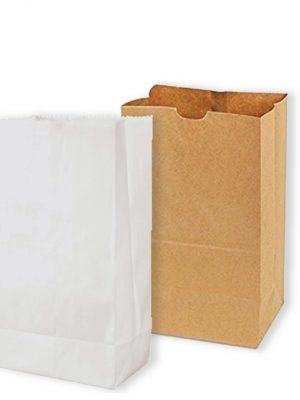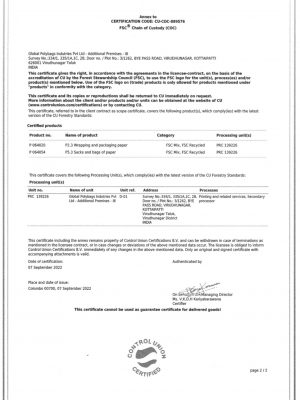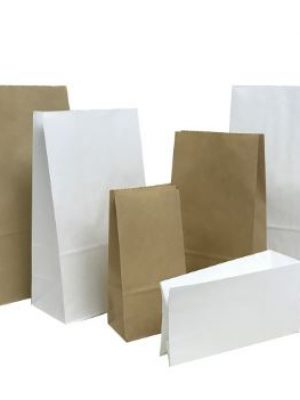 Proficient manufacturing of our SOS bags is achieved through highline Jiangsu Fangbang ZD-FJ11+T, a fully automatic roll-fed paper bag machine with inline printing upto 4 colours. By seamlessly connecting flexo printing, tube forming, tube cutting and bottom forming, this machine efficiently conjoins printing with bag making. Thus, serving to be cost effective by down sizing equipment investment and labor. Varied range offered by this machine is as follows;
Paper Roll Width: 370 – 890 mm
Paper Thickness: 50 – 150 g/m2
Paper Tube Length: 270 – 530 mm
Bag Body Width: 110 – 280 mm
Bag Bottom Size: 60 – 150 mm
Printing Repeat Length: 230 – 800 mm
Max Production Speed: 200 bags/min
High production rate at various size range has made this machine natural choice for application in food industry.
Yet another high performance machine from the Jiangsu Fangbang Machinery enterprise, ZD-QFJ21S manufactures our square bottom paper bags with and without handles. This roll-fed high speed machine embeds tube forming, tube cutting and bottom forming within a fully automatic process. The equipped photoelectric detector auto-corrects cutting length thus ensuring ultra high precision in each bag.
Format range offered by ZD-QFJ21S includes;
Paper Roll Width: 630 – 1510 mm
Paper Thickness: 80 – 70 g/m2
Bag Body Width: 220 – 540 mm
Paper Tube Length: 380 – 770 mm
Bag Bottom Size: 80 – 254 mm
Printing Width: 1460 mm
Printing Repeat Length: 230 – 800 mm
Max Production Speed: 150 bags/min